Please consider donating toward Hodos Institute. Your generous tax-deductible donations help us inform, engage and empower others towards excellent leadership. There are several ways to support Hodos Institute:
MAKE YOUR GIFT ONLINE WITH A CARD
You can do a donation with or without PayPal account. It takes a couple of seconds.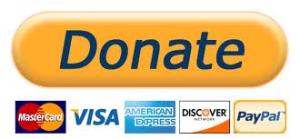 View instructions on how to donate through PayPal
---
Please make checks payable to Hodos Institute. If you wish to donate via mail, please send your gift to:
Hodos Institute
PO Box 1361
Wheaton, IL 60187
* All donors will receive an annual statement of giving for tax purposes. If you will enclose an email address with your donation we will send you an electronic receipt.  If you don't give us an email address we will mail you a receipt.
** Once we have the online giving worked out we will let you know how to use that option if you will so desire.